CDC 3000
November 18, 2013
Yet another countdown clock. This afternoon a request on Reddit.com as someone needed a countdown clock for telepropter. So I threw this together and here it is, source code and all.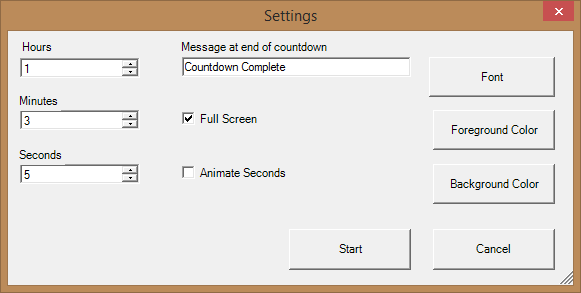 Features
Font: Selection from all fonts available on the pc
Foreground Color
Background Color
Full Screen
Animate seconds
Message to be displayed at the end of the countdown
Hours are only displayed if there are any hours.
Source Code and application. .Net 4.0 Frameworks required