in Orbit
January 09, 2018
A VR journey orbitting Earth. See the Northern Lights, watch the ISS and Space Shuttle and other satellites fly past. Listen to NASA speak with the astronauts as well as your own music. Place any MP3 file in the "Music" folder within the "inOrbit_Data" folder.
This is was a quick experience that I put together inspired by a few existing components within other experiences, Apollo 11 and Nature Treks, with some beautiful cosmic pieces in the lobby, however this experience is not to scale in speed or size. Sit back, relax and watch the world go by.
Update: Jan 11, 2018. The orbit path is now more elaborate and on the third orbit takes you over the North pole and through the Northern Lights. Watch and listen as the Space Shuttle repairs the Hubble, with the actual audio from the mission. Within the first orbit keep listening for the Golden Record on Voyager as it passes close to you. Hint: it'll be coming from the sun, don't hurt your eyes.
Update: Jan 12, 2018. Added higher altitude clouds and more variety of Northern Lights, plus a few tweaks.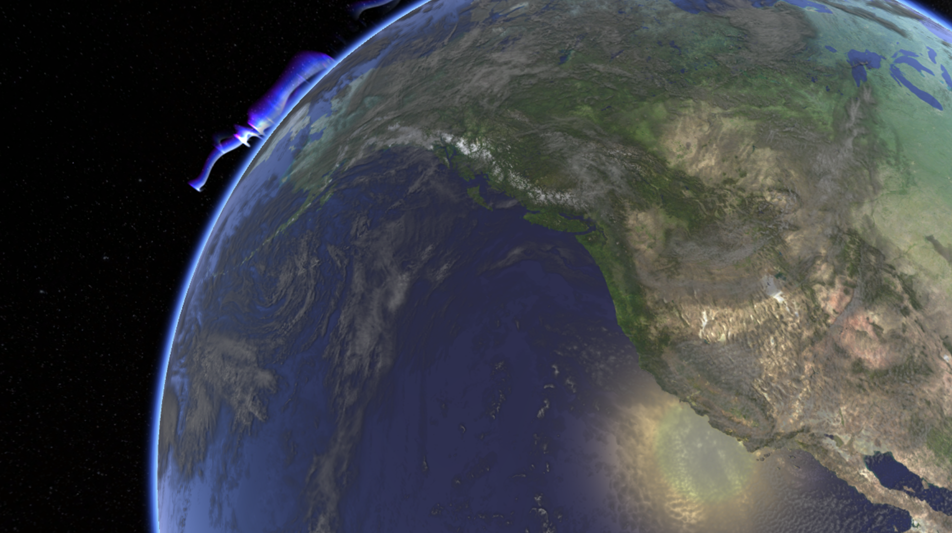 Download in Orbit - Version 0.021 (530 MB)
Technologies: Unity, Oculus Rift, C#